Current Yield with Participation Fund I, LLC; Current Yield with Participation Fund II, LLC; Current Yield with Participation Fund III, LLC; Current Yield with Participation Fund IV, LLC; Current Yield with Participation Fund V, LLC; Current Yield with Participation Fund VI, LLC; and Current Yield with Participation VII, LLC (together "CYwP Funds") were formed to provide flexible growth capital through debt and equity investments in operating companies and high-yield real estate opportunities based in the continental United States. CYwP Funds seek diverse investments that not only provide quarterly distributions of interest or cash flow but also have the potential for significant capital appreciation. CYwP Funds are managed by Ethan Assal, David Brink, Himmat Singh and Barry Dickstein, and are guided by an Advisory Board. Assal, Brink, Singh, Dickstein and the Advisory Board have made significant capital commitments to CYwP Funds.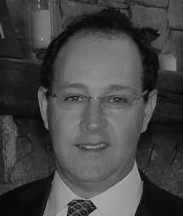 Ethan Assal, Managing Partner
Ethan Assal is managing partner of CYPF Manager, LLC, CYPF Manager III, LLC, CYPF Manager IV, LLC, CYPF Manager V, LLC, CYPF Manager VI, LLC and CYPF Manager VII, LLC, each of which manages its related CYwP Fund. Assal is also Chairman and CEO of Verasolve, which provides comprehensive strategic direction and program implementation in the areas of branding, marketing and public relations for professional services, software development, technology, construction, healthcare, insurance, hospitality, wealth management, transportation, manufacturing and government contracting clients; and is Founder of the Moxie Award, which recognizes organizations for having demonstrated boldness and innovation as an integral part of their growth strategy. Assal has more than 30 years of experience investing his own capital in middle market and real estate deals.
Before establishing Verasolve, Assal founded and served as Chairman and CEO of Multi-Media Holdings, Inc. (MHI). In 2000, the Washington Business Journal ranked MHI as the largest advertising firm in Washington, DC. At MHI, Assal grew capitalized billings to $400 million and managed a staff of 600 employees in offices across five states. He negotiated more than $50 million in a combination of mezzanine and equity financing and oversaw a mergers and acquisitions program that successfully purchased and integrated more than 20 competitors' firms.
Prior to MHI, Assal founded Personalities, Inc. while still in college. Assal directed all licensing, marketing, product development and manufacturing. Under his leadership, the company grew to be the largest manufacturer and distributor of non-apparel licensed rock n' roll merchandise. In the 1980s, Personalities, Inc. shipped more than one million buttons and key chains per month to major retailers for bands including The Police, Duran Duran, AC/DC, Grateful Dead and The Rolling Stones. Assal sold the business in 1986 at the age of 25.
A graduate of Brandeis University and the Harvard Business School OPM Program, Assal is an Ernst & Young Entrepreneur of the Year award winner and served as a judge for the prestigious award for several years. He also is a recipient of the Washington Business Journal's "Forty under Forty" award and the Mass Mutual Blue-Chip Award. Assal served on the Board of Directors of Imagination Stage and the Community Foundation of Montgomery County and is an active member of the Washington-Baltimore World Presidents' Organization.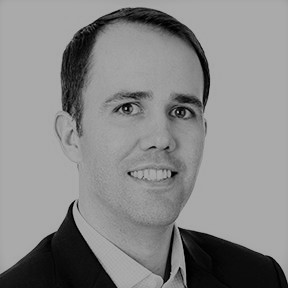 David H. Brink is a partner of CYPF Manager IV, LLC, CYPF Manger V, LLC, CYPF Manager VI, LLC and CYPF Manager VII, LLC, each of which manages its related CYwP Fund.
Brink has spent his career advising, funding and operating businesses throughout the mid-Atlantic. Most recently, he was the founding partner and Executive Managing Director of Riveron Consulting's East Coast operations, during which time he started the DC, Atlanta and New York offices and grew the company's presence from zero to over $100 million. With more than 20 years of corporate finance and leadership experience, he has worked with a wide variety of companies in the areas of finance, strategy and transaction advisory, with an emphasis on middle market M&A and Private Equity. He has worked on deals in a variety of industries, including aerospace and defense, government services, business services, healthcare, technology and energy services, among others.
A native of Arlington, Virginia, Brink has been in the greater Washington, DC area for most of his life. He earned his undergraduate degree from James Madison University and his MBA from the Darden Graduate School of Business Administration at the University of Virginia. He previously worked as an investment banker for Houlihan Lokey and is a Chartered Financial Analyst (CFA).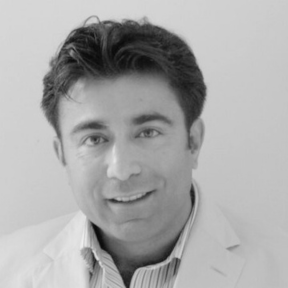 Himmat Singh is a hands-on executive with extensive experience at the Board, CEO, and COO level positions, with multiple businesses, across industries and geographies. His background includes guiding companies through periods of notable change, including rapid growth, repositioning, turnarounds, and rightsizing. 
Himmat began his career as a Management Consultant with AMS (American Management Systems) and successfully managed multiple systems implementation projects, including leading a DoD subdivision that was spun off to CACI.
After business school, Singh moved to India to help launch a South Asia focused Private Equity fund (Anvil Global Partners) sponsored by a Goldman Sachs Partner. Later he joined India's largest glass manufacturing company ($400 million Sales) in a dual role, as a CIO for the group and as a CEO of an underperforming chemicals subsidiary. This was a standout performance during the GFC when he effectively turned around the bankrupt firm, while saving $2 million for the group, by reengineering operations and restructuring IT. Singh also worked for the largest RE Developer in Asia and led teams from McKinsey in developing models and negotiating exits of non-core verticals and assets.  
In 2014, Singh founded Maximus Capital Partners, a Search Fund to acquire and operate a lower middle market company.  Maximus was supported by multiple family offices and private equity and venture capital investors. In 2017, he took a minority stake in Circle of Life, a Home Care Services Company with operations in seven states and grew the company as CEO, from under $2 million EBITDA to approximately $6 million EBITDA. Circle of Life was sold to Alpine Investors, a multibillion-dollar PE fund and when Singh exited after a two-year partnership with Alpine, he generated a 3x return for the investors. 
Singh received a BBA degree from The George Washington University in Finance and an MBA degree in Entrepreneurial Management from The Wharton School, University of Pennsylvania.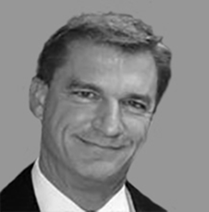 Troy Peple is a partner of TKP8 LLC, which is an owner of CYPF Manager V, which manages CYwP Fund V.
Peple has over three decades of experience in corporate leadership, private equity investing and growing and managing successful companies.
He is CEO and owner of Accelerent, a business development company currently operating in six markets, with growth plans to ultimately enter 20-30 markets throughout the US. In addition to Accelerent, he owns interests in just under 100 privately held companies, nine private equity funds, and approximately 150 commercial real estate projects located throughout the United States.
Before starting Accelerent, Peple was president of Fameco Real Estate Services (subsequently acquired by CBRE). During his tenure, Fameco was named one of the top five fastest growing retail real estate firms in the US.  Prior to Fameco, he was president, CEO and majority shareholder of ChainLinks Retail Advisors, the largest retail real estate brokerage network in the world. He started his career with Arthur Andersen in Washington, DC and was later part of the leadership team that ran the real estate practice in the middle Atlantic for Coopers and Lybrand (which later became PWC after merging with Price Waterhouse). Prior to leaving, Peple became the youngest manager in the firm's history, worldwide. He was also CFO, and later EVP and COO, of a top 50 commercial real estate development company, and part of a team that liquidated the largest insolvent estate in Virginia's history.
Peple is a CPA, having received his BBA in accounting from the college of William and Mary, and a recipient of the Elijah Watt Sells Award for scoring in the top 100 out of 76,000 on the CPA exam. Troy and his wife, Kathryn, currently live in Denver, Las Vegas and Scottsdale when not traveling internationally.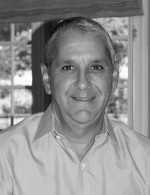 Barry Dickstein is a partner of CYPF Manager III LLC, which manages CYwP Fund III.
Barry Dickstein has nearly three decades of experience in investment banking, business transactions and managing successful companies. He was a Development Director in the Washington, DC Financial Institutions Group of Houlihan Lokey,  an international investment bank with expertise in mergers and acquisitions, capital markets, valuation, financial restructuring and strategic consulting.
Dickstein is also a principal shareholder of Comsource, one of the largest residential property management firms in the Washington, DC metropolitan area. Comsource currently manages more than 20,000 units in more than 150 properties.
Before joining Houlihan Lokey, Dickstein was a Managing Director at Milestone Advisors (acquired by Houlihan Lokey in 2012), where he specialized in providing mergers and acquisitions, corporate finance and restructuring advisory services to middle market companies. During his tenure, Dickstein was involved in the capital formation and launch of Blackstreet Capital, a private equity firm focused on investments in underperforming corporate orphans with up to $150 million in revenue. To date, Blackstreet has invested in 30 companies with combined sales in excess of $1.5 billion and more than 8,000 employees.
Dickstein is the co-founder and former principal of The McLean Group, an independent investment bank that provides mergers and acquisitions, business valuation and strategic consulting services to middle market businesses. He is a founding shareholder and serves on the Board of Directors for Zenetex, a government services contractor that was listed in Washington Business Journal's Fast 50 for 2012, 2013 and 2014. He received his B.S. in finance from The University of Maryland.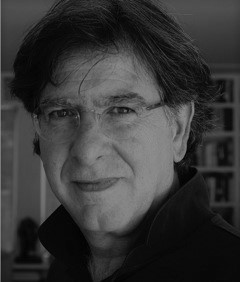 Alain Chetrit, Advisory Board
Alain Chetrit is chairman of LabConnect, a laboratory services company he founded in 2002. LabConnect provides global central laboratory services, including sample management, biostorage and scientific support services, for drug research and biopharmaceutical clients.
In 2002, Chetrit also co-founded and managed Brochet Capital Partners ("BCP"), a hedge fund that invests long and short in U.S. equities and provides a 16% average annual return to its limited partners. BCP returned capital to investors two months before the 2008 market crash.
Previously, Chetrit was a partner at Focus Bankers, a Washington, D.C. boutique investment banking and consulting firm that offered M&A, capital growth and corporate development consulting services to mid-market companies. From 1996 to 2000, Chetrit was CEO of First Regional Telecom, a full service broadband and internet communications solutions provider serving residential communities across the U.S.
Chetrit started his career in the luxury apparel industry; he founded and served as CEO of Hugo Boss Stores Holdings until he sold rights to the parent company in 1995. He is a dedicated member of the YPO-WPO network; he served on the international board from 2010 to 2015, as finance chair from 2011 to 2013 and as WPO international chair from 2013 to 2014.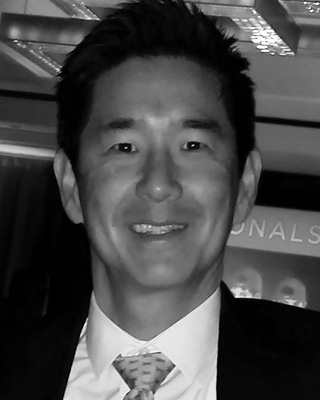 Walter Hsu, Advisory Board
Walter Hsu is the founder and president of HSU Builders, a global commercial construction firm engaged in government, private sector and classified international contracting. The firm's commercial division services a wide range of tenant improvement needs, including interiors and base buildings.
HSU Builders has proudly served the greater Washington, DC area for more than 20 years. Notable award-winning projects include renovations of the US Marine Corps War Memorial – Iwo Jima, the White House West Wing and James S. Brady Press Briefing Room, the John F. Kennedy Center for the Performing Arts, the Smithsonian Institution's National Museum of American History, the Pentagon Athletic Center and the National Zoo's Elephant Community Center.
A graduate of The University of Maryland and American University's Kogod School of Business, where he received his MBA, Hsu is an active member of Young Presidents' Organization (YPO) and Entrepreneurs' Organization (EO). He is past president and board member of The Associated General Contractors of America's (AGC) Metropolitan Washington, DC chapter.
Hsu is a native Washingtonian and currently lives in Maryland with his wife of 16 years and their four children. He is a trustee of Georgetown Preparatory School. In his spare time, Hsu enjoys martial arts (a lifelong passion), coaching and mentoring youth in sports and entrepreneurship, and purchasing commercial properties.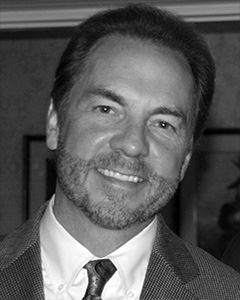 John F. (Jay) Ripley, Advisory Board
Jay Ripley is the founder of Vivant Behavioral Healthcare, a national operator of behavioral health services in the USA. He also is a founding stockholder of Global Partner Acquisition Corp II, a publicly-traded special purpose acquisition company, and is a partner in Seaview Capital Partners, a real estate development group in the Cayman Islands. Finally, he was a founding partner of and serves as an advisory board member to CYwP Funds, a group of private equity funds in the Washington, DC area that invest in operating businesses and real estate across the USA.   
Previously, Ripley served as Chairman of the Alaris Equity Partners Income Trust board of directors. Alaris is a publicly-traded investment company located in Calgary, Alberta that invests in North American companies. Ripley also co-founded and was the principal owner of BGR The Burger Joint, an upscale, fast casual gourmet burger restaurant concept. He also was a founding stockholder of Youth Services International and served as its President and COO as well as its CFO. Additionally, he has served as President and CEO of Precision Auto Care, a worldwide franchiser of automotive service centers, and was an executive with Jiffy Lube, the leading franchiser of quick lube centers in America. Ripley was intimately involved with the IPOs for each of these last three companies. He began his career with Ernst & Young, CPAs in Baltimore, MD.
Ripley is a summa cum laude graduate of the University of Baltimore and a licensed CPA. He is a member of both CEO (Chief Executives Organization) and YPO (Young Presidents' Organization), serves on the University of Baltimore President's Advisory Council, and is a partner in Sageworth, a shared family office that serves its members and clients globally. He has been married to his wife Barbara for 43 years; they live in Northern Virginia and have five children and eleven grandchildren.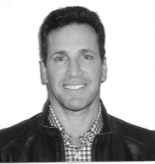 Dr. Robert Samit, Advisory Board
Dr. Robert Samit founded MyEyeDr. in 2001. MyEyeDr. delivers the highest quality vision care to more than 200,000 patients annually. Since its founding, the company has amassed a 14% share of the local vision care market.
In May 2012, Samit was featured in Washington SmartCEO magazine in recognition of his "Entrepreneurial Spirit." In June 2013, Samit was named "Retail Entrepreneur of the Year" by EY.
Samit grew up in Great Neck, New York, where he attended Great Neck South High School. He earned his undergraduate degree from Kenyon College in 1978. He graduated from the New England College of Optometry in 1982.
Samit has four children. He and his wife, Nancy, live in Bethesda, Maryland with their two youngest sons.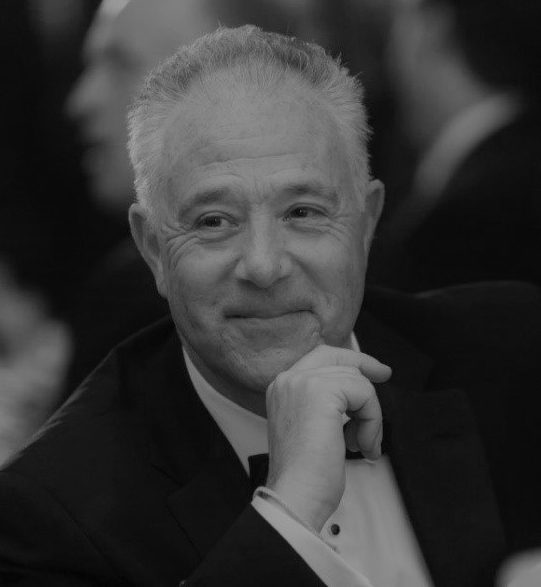 Mark Segal, Advisory Board
Mark Segal is the CEO of Shady Grove Fertility, the largest fertility medical services organization in the U.S., with 40 physicians, more than 700 employees and 25 offices, primarily in the Mid-Atlantic. Previously, Segal was regional president of IntegraMed America, where he oversaw the Mid-Atlantic region for 17 years.
Segal has more than 30 years' experience in healthcare consulting, finance and management. He is the managing partner of Seglo Capital, a family-held angel and venture capital partnership, where he serves on the boards of five private companies. He participated on the advisory boards of several public companies, including EMD Serono and Capital One Bank. In 2015, Segal was awarded the E&Y Entrepreneur of Year award and today is one of nine judges for the competition.
Segal is a member of the AICPA, the Healthcare Financial Management Association and the Medical Group Management Association. He has written articles for Medical Economics, Today's Healthcare Magazine and Doctors Perspectives Newsletter.
Segal has a bachelor's degree in business administration and accounting from the University of Cape Town, South Africa and an MBA from the University of Maryland's Smith School of Business. He and his wife, Amanda, live in Potomac, Maryland. They have three children.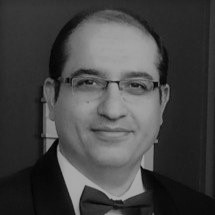 Satin Mirchandani, Advisory Board
Satin Mirchandani is a serial entrepreneur, technology executive and investor who has called Texas home since 1998. He currently serves as President and CEO of FireMon LLC, the PE-backed global leader in network security policy management.
Prior to FireMon, Mirchandani partnered with a PE firm to purchase and run MD Buyline, a Dallas-based healthcare analytics company. Mirchandani served as CEO from 2011 – 2015, when he conducted its sale to a strategic acquirer (TractManager/MediTract) for a top-quartile PE return.
Before MD Buyline, Mirchandani co-founded MessageOne in 2002, and served as CEO until its acquisition by Dell Inc. in 2008, after which he served as Corporate Vice President and General Manager of Dell's SaaS businesses. MessageOne was the global leader in integrated SaaS-based email continuity, security and archiving services. The company raised $33 million in equity funding from a syndicate of five top VCs, and was acquired for just under $200 million.
Previously, as a partner at Impact Venture Partners, Mirchandani focused on e-business services and next-generation enterprise applications investments. Other professional experiences include stints at pcOrder.com, McKinsey & Company and Microsoft, where he started his career as a software engineer. Mirchandani received an AB in Computer Science and Economics from Dartmouth College, Phi Beta Kappa, and an MBA with Honors from the Harvard Business School.
Mirchandani was honored with the 2008 EY Entrepreneur of the Year (EOY) award for Central Texas, and has since served as a judge for the EOY program in Central and North Texas regions. He is a Charter Member of TiE (The Indus Entrepreneurs) and serves as a judge for TiE's International Startup Competition across Europe, Asia and the Americas.