CYwP Funds provides flexible growth capital through debt and equity investments in operating companies and high-yield real estate opportunities based in the continental United States. As a provider of senior debt, mezzanine debt and/or equity capital, we work with private equity sponsors, management teams and owner-operators to provide resourceful transaction structures and customized financing solutions to help companies increase both revenue and profits. We collaborate with entrepreneurs and provide a minimally dilutive solution to help transform their business visions into reality. We do not take a controlling interest in our investments, nor do we generally require personal guarantees.
CYwP Funds add value to our partners. As seasoned investors and industry leaders with extensive experience in building businesses, we provide informed, strategic, non-Board level advice regarding operations, finance, acquisitions, marketing, business development and sales. We believe that our capital commitment combined with our financial and operational expertise delivers a significant competitive advantage to each of our portfolio companies.
CYwP Funds' target investments typically range from $500,000 to $10 million in companies with sales of usually more than $5 million and EBITDA of more than $500,000. Our primary investment objectives are to:
Achieve current returns significantly higher than bank CDs, stock dividends, or government, municipal or investment-grade corporate bonds
Distribute a cash return to investors on a quarterly basis
Achieve attractive current returns while maintaining the ability to benefit from capital appreciation
Allow qualified investors to participate in diverse private equity and real estate investments through a fund platform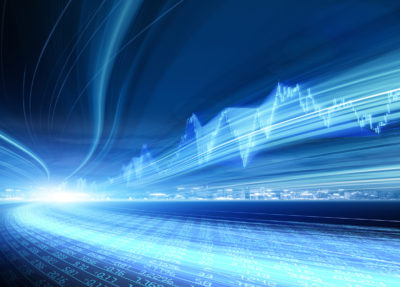 CYwP Funds pursue investments in operating companies and high-yield real estate opportunities. Investment candidates should meet the following criteria:
Privately owned with an established operating history
Revenue greater than $5 million and EBITDA of more than $500,000
Skilled, knowledgeable and committed management teams with meaningful ownership interests and experience building enterprise value
Historical and sustainable high margin cash flow with minimal cyclicality
Funding identifiable growth initiatives and inflection points
Solid industry fundamentals with favorable prospects and defensible market positions
Effective financial controls and information systems with a history of profitability
Real estate (office buildings, retail, multifamily housing and hotels) with sufficient cash flow from existing leases to support a quarterly coupon
CYwP Funds are mainly industry agnostic, but we will not invest in oil and gas exploration. We also do not invest in early or developmental stage businesses, turnarounds or distressed situations.
CYwP Funds' investments are used for the following purposes:
Accretive acquisitions of competitors
Product or service extensions
Geographic expansion
Liquidity to support portfolio diversification of highly profitable business owners
Acquisition of real estate with sufficient cash flow from existing leases to service senior debt as well as pay quarterly distributions